shattering stereotypes of women in refineries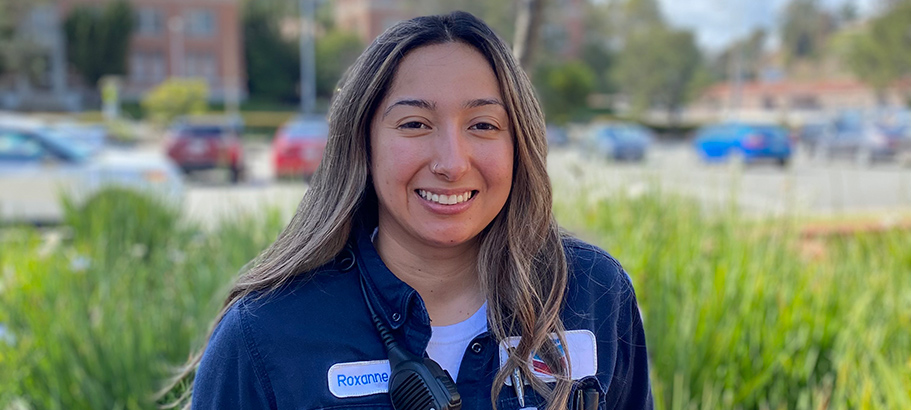 If Roxanne Lerma could offer advice to her younger self, she says she would have taken the steps to become a refinery operator sooner. Three years into her role as an operator trainee at the Chevron Richmond Refinery, Lerma feels at home in an environment that once appeared intimidating, in part because refineries are traditionally viewed as a men's-only workplace.
"I was at first afraid to go to ROP [Regional Occupational Program] or to even consider getting a job like this," Lerma said. Today, "I would tell myself there's nothing to be afraid of. These boys, don't even worry about it. They're like my family now."
Lerma had worked in payroll and also with disabled children prior to joining the ROP. She described the industrial training program as an "eye-opening" experience, offering her insights to both the operations and maintenance side of the refining industry. Even though Lerma has family members who work at the plant, when pursuing a job there, she didn't let them know she was applying.
"I wanted to do it on my own," Lerma said.
After getting the job, she realized she didn't have to do everything on her own.
"I think that it's been pretty straightforward for me," Lerma said. "No matter who you are, if you are willing to work, people are more than happy to train you and work things over with you, and go over things repeatedly if they need to."
While a majority of her colleagues are men, "I've never really felt discriminated against," Lerma said. But that doesn't relieve the pressure of having to prove oneself.
"It is a male-dominated place, and for women we have to work a little harder to prove ourselves," Lerma said, adding, "You have to go in, you have to work your butt off, you have to learn your section of the refinery even better."
Lerma said her proudest moment so far "was when I realized my crew trusted me."
"That's a really big thing to trust your partners," she said. "When having someone there next to you knowing that they know what they're doing, and that you trust them, is a different feeling, like you have that confidence to go to this while they are doing that. And when I realized my crew was able to do that with me, I was so giddy inside."
To succeed, Lerma, who will officially complete her operator trainee program in July, has relied on the teachings of her greatest mentor – her mother.
"She was a single mother for a while," she said. "She worked hard, she gave me morals. She wanted to show that you have to work for what you want. You can't just expect people to hand it to you. She's always been a manager or higher-up person, and she's worked her way to those positions. And so that's shown me, 'Hey, I can get to that too.'"
Lerma also credited a female colleague in her crew for helping train her. She sees a future with more women entering the field, and is excited for it.
"People look at me when I first came in and were like, you're so small," she said. But Lerma and her female colleagues are showing they can pull their weight and then some.
"Bringing in more women that are willing to work would be amazing," Lerma said.